You are here

Summer update
Summer update
Submitted by Holzer & Company, Inc on July 19th, 2018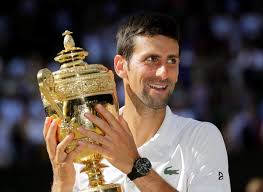 Last Sunday we were treated to 3 great sports events. Since it was a hot humid day in New Jersey, it was the perfect excuse to stay indoors and keep the TV going.
From the Wimbledon men's final to the Tour De France to the world cup finals, it was a day of great sport ( and sportsmanship)and competition.

Back to ESG investing. On July 17, there was an article in the Financial Times on this subject, again. It discussed how demand for ESG products has pushed companies to improve their policies, with more disclosure and transparency. Europe leads the trend followed by Australia, Canada, Japan and the US. I expect the US will catch up, because younger investors are driving the changes.
Companies like Vanguard, Blackrock Ishares and State Street SPDRs are offering more low cost products, making it easier and more attractive to add these types of investments to your portfolios.
https://www.ft.com/content/52be489c-84fa-11e8-a29d-73e3d454535d
Try copying and pasting this link into your browser and you should see the article.